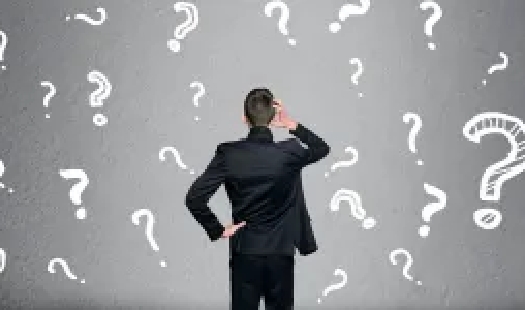 ---
Is there a recipe for the optimum LMS?
Perhaps you already use a Learning Management System (LMS) and wish to understand how it can be improved. Or perhaps you are in the process of acquiring one and want to make an informed decision.
Whatever the reason, if you're reading this article, then you're already one step closer to adding more impetus to your training exercises.
An LMS is like an answer to several questions that plague a trainer's mind. Is the course content engaging enough? Are individual employee needs being met adequately? Are they responding to the content as expected?
Questions like these and many others cannot be answered without formal monitoring, tracking, collection and analysis of data. That's where LMS steps in. In a corporate setting, this system is the framework that identifies, invites, enrolls, and manages employees for relevant training courses.
So, what must you keep in mind while choosing this software partner?
There are countless variations of LMS available for enterprises such as yours. Each one is unique and has been equipped with a set of features to fulfill certain needs. Having said that, each LMS must still meet some basic criteria.
Things to look for when choosing your LMS:
Easy to use and light on infrastructure
The application has to be simple to understand and work with, whether training managers or the actual users. For it to be mobile it should be light and quick to load.
Large-scale content and user management
The system should have the capability to handle multiple learners, often simultaneously. It is just as important that the system be able to handle a large volume of learning content as to organize it effectively to make it easy to find and access.
Flexibility and agility for integration with parent systems
An LMS cannot afford to be rigid. It should seamlessly integrate into the existing corporate systems.
Easy and low cost content creation
An LMS is no good if the content it supports isn't up to the mark. An organization can go with readymade content but it might not always meet its requirements. And customization can eat away a large chunk of the training budget.
This is where an LMS gets its edge. Most SMEs have everything that needs to be said. If this existing content, in whatever form it is – word documents, presentations, videos, etc. – can be used as eLearning material, tremendous time and money savings can be achieved.
Low cost and quick customization
An ideal LMS should offer low costs of installation and deployment. Being a virtual system, organizations should have the option of making quick changes and modifications as per their requirement.
Deep knowledge of IT isn't essential. And if deployed as is, with no customization, organizations can have a fully-functioning LMS within a week.
Effective hosting and hosting management
Whether within your premises or cloud-based, the system should offer efficient hosting facilities as per your requirement.
One platform for all your learning needs
The right LMS should also have the ability to tackle not just the eLearning, but also go beyond and take care of classroom training as well. This means being able to track classroom training whether it is offline in physical classrooms or online via virtual webinars. It must be able to track training, manage attendance and update calendars.
Swift and local support
The LMS needs to offer quick, real-time support, across geographies where the system has been deployed.
Learning made fun with Gamification
For an LMS to be successful, it must create peer-to-peer competition, provide incentives to increase engagement with the learning material, and offer rewards for various levels of completion.
Given the innumerable LMS solutions that you can purchase today, it is only understandable that you could have a difficult time choosing the optimum LMS. However, keeping these basic pointers in mind should help make the decision easier and more accurate.
Check out how Vowel can partner with you with its optimal LMS solution vowellms and bring a whole new level of excellence to your training sessions.
---