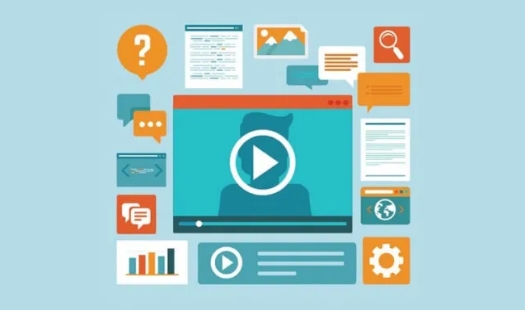 ---
5 Ways Video Can Maximize Learning Impact
The biggest challenge in any learning process is learner engagement and motivation. eLearning is no different. Face it, nobody really likes to sit through static visual or text-only methods for hours trying to assimilate information that could or could not be put to use later.
For an eLearning course to fully realize its potential, its content needs to be engaging and attractive, traits that are inherently found in audio-visual mediums, such as videos and animated films. If you believe videos are costly, difficult to make, and take up a lot of time in producing, you couldn't be further from the truth. Today, technology is on your side and it offers you many newer avenues.
Here are 5 reasons to include videos in your eLearning modules to maximize learning impact.
#1 Extremely effective
It is a known fact that videos can help retain knowledge much better than any other method. The audio-visual impact makes the content more personal and immediately creates an emotional connection with the viewer.
#2 Cost-saving
You might think using videos for eLearning modules will skyrocket your budget out of control. Au contraire. You can create original content right in the office or anywhere else you want to. All you need is a smartphone, and nearly everyone has one today. You can make videos of on-the-job learning routines like sales calls, customer service calls, brainstorming sessions, MD's address, manufacturing processes, machine operations, soft skills, product training, process training, or any other video that is relevant to your business or company.
#3 Anytime access
Does your company have its own Video channel? In as little as a few hundred dollars a year, you can get a private channel on a tool like Vimeo. You could also use YouTube. Here's an opportunity to get on to the social media bandwagon, with a bang and a video. You can create and upload as many videos as you want, giving your employees access round-the-clock, and even when on the move.
#4 Track learning progress
Videos are why it makes business sense to include a Learning Management System (LMS) in your eLearning program. With an LMS, it is possible to track the video that is part of your learning content. You will know who has watched the video, for exactly how long, and even how many times. Such is the combined power of using videos and deploying an LMS in your eLearning program.
#5 Spend once, utilize multiple times
In your eLearning journey, you sometimes come across a speaker who is brilliant and your staff takes to the content like fish to water. You have a fantastic session, once. Then what? The only flipside to having a renowned speaker or trainer's session is that once the hours are utilized, there is nothing to go back to. Imagine if you could record the session (with permission, of course), making it available to your staff for consumption over and over again.
If you've not already begun to include videos in your eLearning program, perhaps these few reasons might help swing your decision in favor of the interactive medium.
To read more on how Vowel can help maximize learning impact through videos, visit our page vowellms and bring a whole new level of excellence to your training sessions.
---