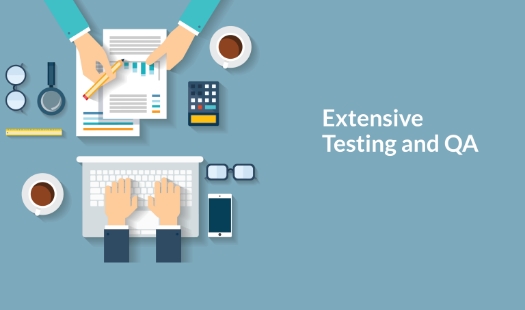 ---
For organizations today, an effective eLearning program is one of the must-haves. Maintaining a competitive edge requires employees to possess the right skills plus up-to-date information.
As the business environment continues to grow more challenging by the year, LMS Training is critical for equipping employees to excel at their jobs, but it's important that your learning initiatives actually have an impact.
These six steps can help you boost the chances of launching a successful eLearning program:
1. Insist On Engaging User experience
At the heart of a successful eLearning program lies engaged users. L&D professionals need to optimize both the content and LMS platforms to ensure that users find it enriching, intuitive to use, and easy to access.
Equally important, the program structure and delivery formats must be appealing and provide actionable value to the users.
2. Generate buzz
Every marketing maven will tell you that creating a buzz in the market is fundamental to the successful launch of a product as well as its adoption. This holds good for eLearning programs as well. Put together an internal marketing plan comprising initiatives like email campaigns and webinars to reach the intended users and communicate the course/program benefits
3. Build a network of champions/ambassadors
Having a group of people who enthusiastically support the eLearning program can go a long way in gaining support. Key influencers across the organization must be seen visibly seen advocating the program and its benefits. The sponsors can be from the CxO suite, team leads, or other organizational stakeholders.
4. Put in detailed metrics tracking
Establishing the metrics by which the eLearning program is measured must done prior to the launch. The metrics can range from user satisfaction to business impact, and they are invaluable to understanding if LMS Courses are actually benefiting. Tracking the impact delivered to the organization using ROI metrics makes it also easy to make a case for sustained investments.
5. Right time of launch
Carefully plan the actual launch of your program at a time when the organization is not distracted. Avoid distracting times like a holiday season, busy time for an industry or a crisis. Implementing a plan for follow-ups and updates are also beneficial for keeping up engagement levels.
6. Run a pilot
A whole lot of things can go wrong between planning and implementation. One way to discover bugs, mistakes, and poor design is to run a small pilot. With results from the pilot, you are in a better position to plug gaps and handle issues before they hit the entire organization.
The Right LMS Platform Can Maximize Impact Of Your eLearning Program
Conceptualizing, designing, and launching a successful eLearning program involves a deep understanding of the organization's training needs, a future-ready training blueprint and finally making the right choice in picking an LMS platform.
Vowel LMS has been designed to be customized for your specific business needs with rich features like an intuitive learner's dashboard, integration with ERP, gamification, and eCommerce capabilities. With our modular structure, you have the flexibility to get just the right product for your specific needs.
---