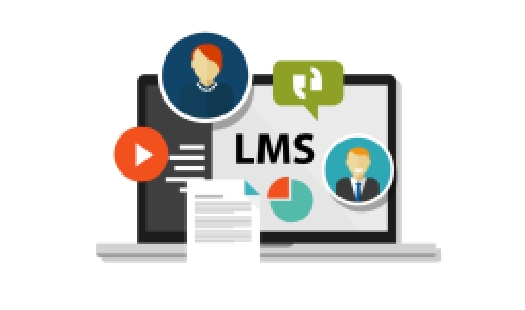 ---
So after finally zeroing in on the right learning management system (LMS) for your organization, you are now all set to implement it? Great, but as in any major software launch, a successful rollout of the LMS system requires a great deal of forethought and planning.
A comprehensive approach reduces the chances of unexpected hiccups and lays the foundation for your organization to enjoy the full benefit of well-designed LMS software.
Sidestep Common Implementations Issues With These Six Tips
Implementing an LMS solution is complex – we list here some of the most important tips that can help in giving your organization the best learning management system:
1. Have a strong sponsor and core implementation team
An enthusiastic sponsor from the upper management can pave the way for a smooth implementation. Acting as a champion, the sponsor is able to set clear strategic goals, take major decisions in a timely manner and most importantly secure buy-ins from important stakeholders organization-wide. A core team comprising cross-functional members is equally important for a successful launch.
2. Know your organizational needs and audience
A thorough assessment of your organization's training needs helps to ensure that the LMS structure is in line with organizational objectives. The review could cover areas like:
Training requirements by each department
Requirement for compliance-related courses
Training delivery methods and formats
Measuring, reporting, and tracking processes for content/ courses
This is also a good time to review your existing training program and evaluate course-wise performance.
A training blueprint prepared on this basis can be used to map the LMS configuration process.
3. Cleanse your data and content
The e-learning management system gets populated by your user data and training content. If the base datasets are not designed correctly or contain errors it can turn the software into an unusable mess. Remember, 'garbage in, garbage out.' So cleanse your data thoroughly and make it ready to migrate.
4. Carry out extensive testing and QA checks
Design and run an exhaustive user acceptance testing module in order to ensure user design that engaging and easy-to-use. The QA tests should wide ranging – after all the LSM system will be used by learners at different levels, domains, geographies, and training goals.
A beta version of the platform could also be launched allow limited sets of users to test and report issues or bugs.
5. Prepare a change management plan
With a change management plan, the adoption of the LMS can be proactively managed. It must address essential aspects like communication strategy, issue resolution and escalation matrices to encourage user acceptance and make the roll out hassle free.
In addition to full details of the roll out plan, program managers should use it to set expectations for the LMS, communicate expected benefits from the new system, and any migration-related changes.
Vowel LMS is the ideal choice for organizations looking for a comprehensive and flexible course management system to meet their eLearning/training needs. Incorporating powerful features like gamification, a robust assessment engine and HTML5 course builder, Vowel LMS is the only LMS solution you will need.
---