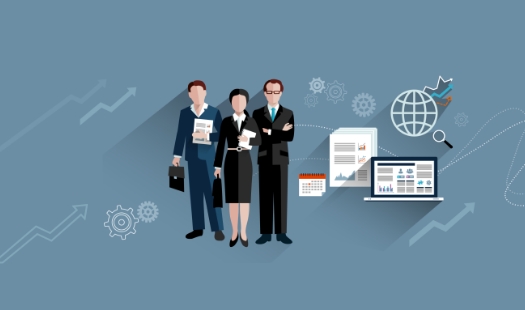 ---
The importance of optimizing the performance of the sales team cannot be overstated. After all, it is the core revenue-generating function for every organization.
Improving the productivity and effectiveness of a sales team involves making sure that the salespersons are empowered and equipped suitably to do their jobs – this includes among other things providing the right tools and offering regular training.
Helping Salespeople Remain At The Top Of Their Game With eLearning
Fast-changing industry trends, short product cycles, and frequent product changes – these are just some of the challenges that are making more demands on salespersons today.
eLearning can enable sales teams to remain up-to-date and take advantage of the latest available information that can help them make an impact with customers.
Here are some important ways in which eLearning makes sales teams better performers.
1. Valuable knowledge transfer on new product offerings
LMS courses are an effective medium to provide sales teams with new product knowledge. Lengthy classroom sessions can be replaced with on-the-go content. By leveraging a range of formats – presentations, videos, images or text – all critical information is transferred effectively.
2. Remain ahead of the curve with skills/ knowledge upgrading
Enhancing employee productivity depends on the constant development of skills and abilities. With the LMS learning management system, salespersons can be provided with customized learning paths for improving their skills or knowledge levels.
3. Save time with Any time learning
For on-the-road salespersons, tying up a large amount of time in classroom sessions or courses is lost time with customers. Best LMS systems enable the delivery of training material across a variety of devices that can help salespeople access the content when they want and where they want.
4. Enable alternate forms of learning like Microlearning
A recent study by Corporate Executive Board showed that salespeople forget nearly 87 percent of the training imparted within 30 days. LMS system uses innovative techniques such as microlearning that can boost retention and make training more effective.
5. Connect with collaborative learning
Online LMS offers the possibility of engaging with fellow members of the community and strengthening collaboration with each other via social media integration. Senior members of a sales team can support juniors, providing them with valuable guidance.
6. Performance tracking for addressing improvement areas
LMS learning management system incorporates detailed tracking and measuring of employees' performance in courses. This can provide vital inputs to spot any gaps in learning which can be supplemented with additional support.
LMS- A Vital Tool For Organizations To Manage Training Proactively
With the right support, sales teams are energized and empowered to deliver results. An LMS platform transforms the knowledge transfer activity into an easy-to-consume and engaging one, making better use of salespersons' time.
As an online training management system Vowel LMS offers a plethora of features aimed at making eLearning effective for salespersons, such as gamification, individual learning paths, and powerful assessment engines. For L&D professionals, transforming training into a cost-effective yet memorable and impactful process has never been easier!
---