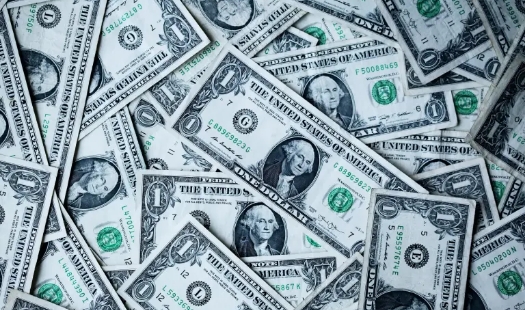 ---
How high is the cost of an unproductive employee?
What do you think?
If an employee in your office is unproductive for 3 months, it can cost you a lot, including their lost work hours, loss of efficiency due to the burden put on other employees, and loss of brand value & customer satisfaction which an untrained employee can cause.
While this cost varies for different companies, the amount is still almost always more than or equal to the average salary of the employee.
No organization wishes to have unproductive employees. To upskill your existing employees, you need quality training material, which also costs money. Thus, to help you cost-effectively develop content, we have explained some amazing tips below. Dive in and understand the methods which can help you upskill your workforce.
DIY – Curate rather than create
You don't always have to go and seek help from the traditional methods of content creation which are both, time-consuming & costly. While this is something we recommend for training specific to the organization, you can optimize this investment for more generic topics.
Today the problem with training material on general topics is not that there is not enough content. In fact there is too much of it. The internet is a vast ocean with multiple free content resources. Utilize it, gather content bits, make a repository of important content, and share it with your employees. Youtube, TedTalks, Wikipedia, and Slideshare are just some of the open sources that have great content.
Curate content from open sources to create a relevant content repository for employees. It's that simple. If you do not have an LMS yet, you could start by compiling these resources in a Document & sharing it or putting up the content links on your Intranet. In the long run, getting an LMS that helps you, curate, deliver and track usage is the way to go.
While this approach may not be suitable for every training need, it can be very effective for generic topics for which relevant content is available online.
Quizzes as training material
One of the cost-effective methods of post-training engagement is quizzes. If you have an LMS already, creating small Multiple Choice quizzes where you give feedback on right & wrong answers is a great way to educate & assess at the same time. If you do not have an LMS yet, you can also use google forms and online survey tools to drive this till you get a proper platform.
The internet is full of blogs & discussions on sites like Quora which is a good source for finding questions on generic topics. Of course, do validate this content before you use it. Users will take these quizzes, evaluate the results, and even revisit the content to fill gaps in their learning or to re-evaluate an answer.
Repurpose Existing Material
Every time, you start preparing content for a new training course, always look back on the courses you have already delivered. If you have books or assignments related to the topics, check if you can repurpose it to create new content. You can also look at utilizing content already used for Classroom training like Powerpoints and PDF handouts as trackable learning material in an LMS. Most of the time, it is possible to repurpose the old content and put it in LMS for online access or eLearning. This can help you save a lot on your learning and development budget.
Discussions & Social Learning
Always try to calibrate your training and discussions. Once you make the content live for your employees, fix a time to discuss the same. In this case, your employees are naturally expected to read or understand the training material before the discussion. In the follow-up discussion, you can improve productivity and understanding of the training material. If your LMS supports Social learning features, these discussions can take place online in the LMS itself and can happen asynchronously.
User-Generated Content
Empower the Subject Matter Experts (SMEs) in your existing team to generate learning content. An LMS can let you provide limited authoring access to select users. This can be a great way to create content in-house. Not only can this be cost-effective, but it is also very effective as learning material as the training is designed by peers of users who will consume it.
Create content using everyday tools like Google Docs, and MS Office in formats like Word Files, PDFs, or PowerPoint. While these lack interactivity, they are a great start to getting good content together. SMSs can generate this content without any learning curve. An LMS can also provide drag-and-drop tools to assist with this.
Learning Management System as a tool for cost optimization
The learning management system is the best method for reducing the costs of content development. Why?
An LMS provides an easy route to manage content and has in-built content authoring tools to create content. You can not only improve the accessibility of the training content through LMS but also enhance the way your employees interact with the training material.
Better experience = enhanced learning.
Further, an LMS is a perfect platform to organize every training content of the organization in one place. Your employees can easily discover it without much hassle. Additionally, managing the content through LMS is easier because you can update old content and make it more relevant to your audience. All this reduces the cost of training content management.
Ineffective Content is even more expensive than No Content
Don't cut costs for the sake of it. Remember when you create training content & ask your employees to view it, you are committing expensive employee time. So whether you are creating engaging custom-built content, using high techs like AR/VR, or curating or creating in-house, never compromise on effectiveness.
Conclusion
One of the most important things in all these methods is to always aim for user engagement or employee engagement. If you are focused on engagement, you can easily utilize the above tips to create effective and quality content. Most importantly at the end of the day, ask yourself the most important question. Are you making Learning happen? If not, introspect, improve & repeat!
---